New Ford Ranger Truck for Sale in Standish, PA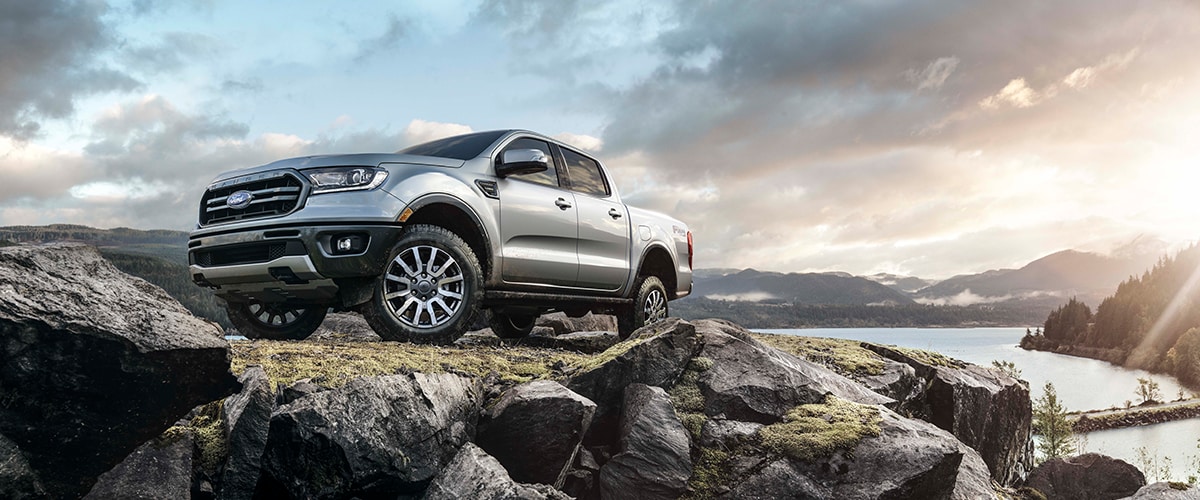 New Ford Ranger
for sale in Standish MI
New Ford Ranger Trucks Available at Richardson Ford in Standish, MI
For over 35 years, the Ford Ranger has distinguished itself as a top-notch compact truck among the other members of its class. Yes, the Ranger might be slotted below the Ford F-150 as far as light trucks go, but this brand has developed a loyal following. With the unveiling of the 2021 Ford Ranger, we are seeing the fourth generation of this popular model. Naturally, there are many things about this new Ford offering that will continue to be appealing to their fans. Here are some of the things that we here at Richardson Ford simply can't stop talking about:
The 2021 Ford Ranger: Stellar Performance, Capability, and Modern Features
When it comes to the performance and features of this newest Ford Ranger, it truly has a lot going for it. The main thing that you want to keep in mind would be the engine and the transmission performance metrics, so take a look at the following performance features:
A turbocharged 2.3-liter four-cylinder engine with at least 270 horsepower and 310 pound-feet of torque.
A ten-speed automatic transmission that will provide quick shifts that are quick and smooth.
Offers four selectable drives, such as Normal, Grass/Gravel/Snow, Mud/Ruts, and Sand.
A Terrain Management System will keep the engine responsiveness strong.
Once you pop open the hood of the 2021 Ford Ranger you are in for even more of a treat, simply because you will quickly realize just how much power is concentrated in this lighter truck. However, other trim models are available as well:
The Ford Ranger XLT, which has been tested as reasonably swift with a silky output.
The Ford Ranger XL, which has an immense amount of speed and agility as well.
A Rear-Wheel-Drive model, which has 8.4 inches of ground clearance.
A Four-Wheel-Drive model with as ride height of 8.9 inches.
You are sure to find something you like in our lineup of new Ranger trucks! If you live in Pinconning or Tawas City area, talk to Richardson Ford today about all of the available leasing and loan options and new Ford models available to you!